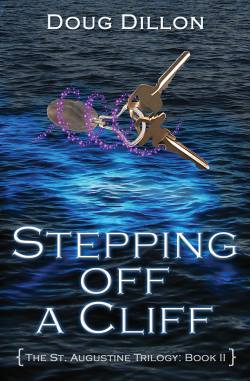 "Doug Dillon Does it again!" Young adult, paranormal, historical, science fiction. The St. Augustine Trilogy, Book II.
A review placed on Amazon.com by Latinlillyreader.
"Book II of The St. Augustine Trilogy is a slam dunk! The Author does a fantastic job of weaving together the History of St, Augustine and a fantastic tale of mystery and adventure.
"Once again the main characters Jeff, Carla and Lobo encounter the unexpected and jump in feet first.
"Stepping off a Cliff is as exciting and addicting as his first book, Sliding Beneath the Surface. I highly recommend this series for Young Adult readers as well as the young at heart. I am completely hooked on The St. Augustine Trilogy."
See below for the book trailer:
To see this review on Amazon.com, click here.