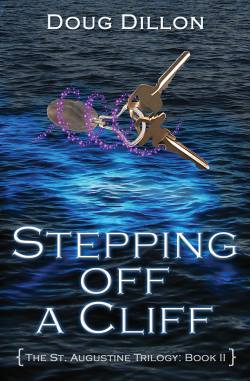 "Ready for the third novel in this trilogy!" Young adult, paranormal, historical, science fiction. The St. Augustine Trilogy, Book II.
A review placed on Amazon.com by M. Hancock.
"When I heard that Mr. Dillon had Part 2 to the St. Augustine trilogy completed, I couldn't wait to read it. I was wondering if he could push my imagination and belief in the supernatural powers that humans could possess any further and he really outdid himself.
"I found myself enthralled once again with his wonderful complex characters and didn't see a few of the twists and turns in the plot coming until they literally snuck up on me.
"I am itching to get back to St. Augustine and see his inspiration for the historical piece of his novels once again. Mr. Dillon has a knack for writing with an appeal for all ages. As a mother and grandmother I could relate to the characters and I am sure the young adults it is geared towards will easily identify with them as well.
"What could Part 3 possibly have in store for Jeff and Carla? How can Mr. Dillon outdo the events that they have already experienced? Will Jeff and Carla's future forever be changed after their last battle? I can't wait to find out!"
See below for the book trailer:
To see this review on Amazon.com, click here.