"Impressive Second Book of the Trilogy." Young adult, paranormal, historical, science fiction. The St. Augustine Trilogy, Book II.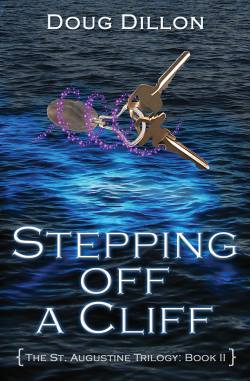 Stepping Off a Cliff.
A review placed on Amazon.com by Diane Ross.
"I was quite amazed at Doug's ability to speak through his characters. He makes the people in his novel come alive, so you feel as if you actually follow their adventures first-hand.
"The suspense, combined with the history, make this read first-rate. It can be a bit scary at times, which no doubt will appeal to all of us with a young heart.
"I'm already looking forward to the third installment. But I don't want it to end!"
Diane L. Ross, author of Meditations for Miracles.
See the book trailer below:
Click here to see this review on Amazon.com.