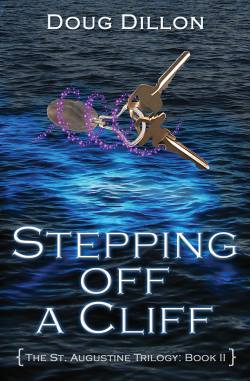 A $150 SHOPPING SPREE at a wonderful online store is the prize for a lucky participant in the promtion of Doug Dillon's newest young adult/paranormal novel in The St. Augustine Trilogy.
Lots of fun and tons of chances to win. Check it out!
Click here to see Doug's book on Amazon.com.
For 14 days starting on March 21, 2014 and ending on April 3, 2014, 37 book bloggers (see below) will be offering fascinating information about Doug and his book along with detailed prize information.
The lucky prize winner will get to shop online at Starry-Eyed.com after April 3 and select one or more gifts up to a value of $150.
Just look at one of the  dazzling cyrstal and pewter items avaialble at Starry- Eyed: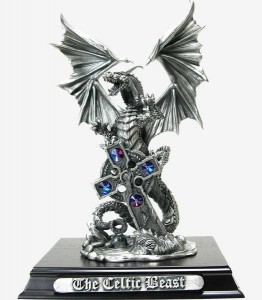 Click here to see the full range of products that are available from this wonderful company.
 Here's the complete listing of book bloggers with active links by date of particiapation. This tour was organized and is being coordinated by Julia Hendrix of As You Wish Tours:

Mar 21      Pinky's Favorite Reads
Mar 21      Mythical Books
Mar 21      The Runes Series
Mar 22     Deal sharing aunt
Mar 22    The Writing World
Mar 22    3 Partners in Shopping, Nana, Mommy, & Sissy, Too!
Mar 23    As You Wish Reviews
Mar 23    Cindy Vine
Mar 23    Rose & Beps Blog
Mar 24    Sapphyria's Book Reviews
Mar 24   Raven Reviews
Mar 24   Chantel Rhondeau
Mar 25   We Do Write
Mar 25   Krystal Clear Book Reviews
Mar 25   My Book Addiction and More
Mar 26   Books and Bindings
Mar 26   Writing, Learning, Living
Mar 26   Deal sharing aunt
Mar 27   Pinky's Favorite Reads
Mar 27   A Word Please
Mar 27   Reading For Fun
Mar 28   Cu's Ebook Giveaways
Mar 28   Reading Fiction For Life
Mar 29   As You Wish Reviews
Mar 29   The One Saga
Mar 29   Writer's Blog
Mar 30   Chelsea's Reading Adventures
Mar 30   Andrea Buginsky, Author
Mar 30   Rambling Voices In My Head
Mar 31    Tabatha Vargo
Mar 31    EB Walters
Apr 1       Indy Book Fairy
Apr 1      The One Saga
Apr 1      fuonlyknew ~ Laura's Ramblins and Reviews
Apr 2     Believe in the Impossible
Apr 2     Princess Racena McConnell – Author's Blog
Apr 2    Sweet Treat reading reviews
Apr 3    Ohana Day Academy
Apr 3    Intoxicated by Books
Apr 3    Ednah Walters