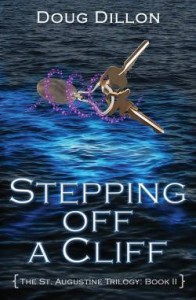 "A page turner." The St. Augustine Trilogy, Book II, for Young Adults and Adults Young at Heart.
A review placed on Amazon.com by CARR
"This was a great follow up to Sliding beneath the Surface. It jumps right into the story but continues to be a page turner.
"Even if you haven't read the first in the series you could still get into this one because Doug gives you enough background to help you get a feel for this one yet doesn't give the other one away.
"In fact it makes you want to read the other one if you hadn't when you're done with this one.
:Great job Doug! Looking forward to book III."
To see this review on Amazon, click here.
See below for the book trailer: