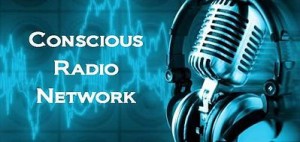 Coming soon. Author Doug Dillon will be interviewed on the Conscious Radio Network, WKKT- db.
Doug will be talking about his long experience with the paranormal and how he has used that information in his literary efforts.
Dr. Paul Meckes, founder and host of the Conscious Radio Network will be interviewing Doug live on the Internet. Listeners will be able to call in and chat with both Doug and Paul.
Details below:
Sunday, May 3, 2015
7-9 PM
Click here for the radio station and put it into your favorites so you can listen and also catch other great shows in the future.
Here's what Conscious Radio Network is all about:
From this world and beyond delving into the soup of high strangeness. Our weekly live radio show hosts special guests in the noetic sciences, metaphysics, quantum physics, cultural mysticism, ancient alien theory, UFO's and the mysteries of the mind, space and time. We strive to bring to you the best guests and professionals in the medical and scientific fields to further your knowledge and strengthen your awareness and consciousness."
So join the fun on Sunday evening, May 3.
Dr. Meckes is also the founder of the Clermont  Paranormal and Metaphysical Research Society. Click here for information.