October 22, 2016.  A Halloween "Paranormal Saturday" @ Barnes & Noble. Authors' of the Paranormal presentations, book signings and actual ghost hunters. For all ages.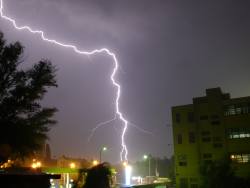 Where? Barnes & Noble in the Altamonte Mall, Altamonte Springs, FL, 451 E. Altamonte Drive.
When? Saturday, October 22, 2016, 2:00 – 5:00 pm.
Contact: For further questions beyond what is presented in this post, call the Barnes and Noble store @ 407-261-0841.
Featured Authors of the Paranormal
Dave Lapham and Doug Dillon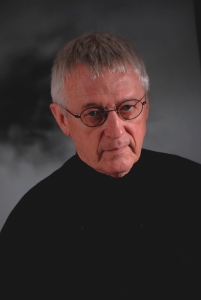 Dave Lapham – Nonfiction
Dave's books about hauntings in St. Augustine, Florida are the prime sources of information for researchers looking into the paranormal happenings in America's Oldest City. These books are:
Dave's book, Ghost Hunting Florida, is an excellent guide for those interested in Sunshine State paranormal investigations.
Dave proudly served his country as a U.S. Marine Corps officer and it is this hard-headed, no-nonsense attitude that allows him to write about the paranormal with great balance.
Click here to see Dave's website.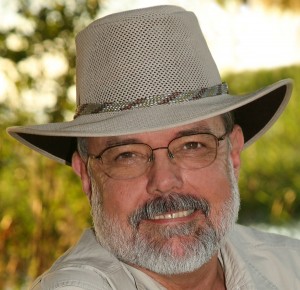 Doug Dillon – Nonfiction and fiction
Doug has been probing the paranormal for more years than he cares to count. All that effort has resulted in two nonfiction books where he shares the results of his investigations:
Carl Jung, Hauntings, and Paranormal Coincidences
An Explosion of Being: An American Family's Journey into the Psychic
Doug is a former Central Florida educator who has combined his love of history, appreciation for the city of St. Augustine and his own paranormal experiences, in order to create a novel series for young adults and adults young at heart.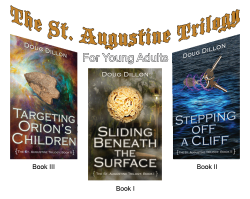 Titled, The St. Augustine Trilogy, these books carry readers into the frightening world of teenagers Jeff Golden and Carla Rodriquez as they battle forces beyond their comprehension.
Books 1 & 2 are in print and Book 3 will be available in 2017. These novels are being used in some Florida high school reading programs for motivational and skill building purposes.
Sliding Beneath the Surface: The St. Augustine Trilogy, Book 1
Stepping Off a Cliff: The St. Augustine Trilogy, Book 2
Ghost Hunting Crew:
Offthetrails Paranormal Investigations
Based in Port St. Lucey Florida
Offthetrails Paranormal Investigations is a six person team, including a medium, with the mission of verifying or disproving claims of paranormal activity in private residences and public buildings. We utilize state of the art technology combined with personal experience. We do travel throughout the Eastern half of the United States.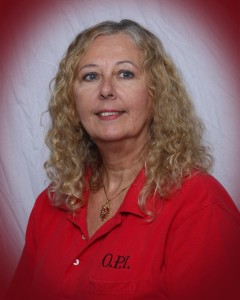 Offthetrails Paranormal is an experienced paranormal investigative and research team that prides itself in our professionalism and results. We treat each case with the utmost respect and attention to detail. There are five members to our team:
Founders: Mary Jo Fister and Greg Bush.
Mary Jo Fister
Ms. Fister has had many personal experiences with the paranormal throughout her life, and has used those experiences as fuel to discover the truth about the paranormal activities that she and many others have felt.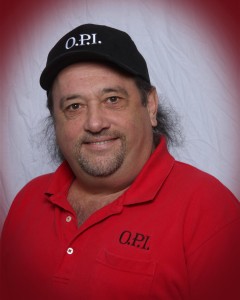 Greg Bush
Mr. Bush has also had many personal experiences and has set out on a quest to record and document proof of paranormal activity. Mr. Bush is also Assistant Case Manager for the team.
Here is a sampling of the equipment they use in their investigations, along with a brief description of how they work:
MEL Meter: Measures both the temperature and level of electro-magnetic fields in the surrounding area. Electro-magnetic fields are energy fields given off by spirits.
K2 Meter: Very similar to the MEL Meter except that it doesn't measure temperature and is slightly less sensitive than the MEL.
Ovilus: A device that carries a 2500 word data base and allows spirits to "speak" with us. The energy is converted into an electronic voice. We've had some very good results with this piece of equipment.
Video Ovilus: A video version of the Ovilus. It includes a pair of video glasses that allow the wearer to see what the Ovilus is detecting and prints out the words on the viewfinder.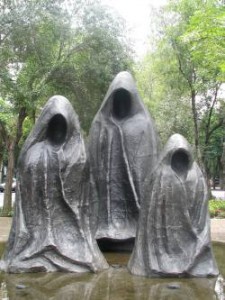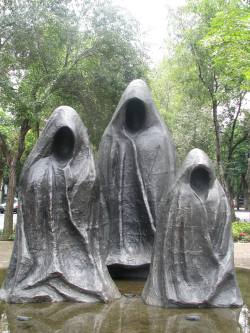 Spirit Box: This device scans the radio waves and allows spirits to answer questions we ask. It scans the white noise level where it is said that spirits communicate from.
Digital Voice Recorder: A very sensitive recording device that picks up spirit voices being spoken through the above mentioned white noise.
Full Spectrum Video Camera: This camera sees on all spectrums of the light field, not just the ones that can be seen with the naked eye. Spirits can often be seen within these non-visible light spectrums.
Full Spectrum Digital Camera: Much the same as the video camera, except that it takes still pictures only. It is recommended that you take many shots, as spirits may tend to show up in one and not the other.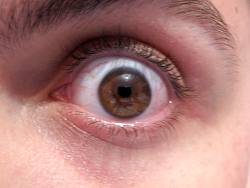 FLIR Thermal Imaging Camera: Sees through temperature. This camera is an invaluable tool for us because it sees temperature changes which may be a spirit and allows us to capture that thermal image.
REM Pod: This is an electromagnetic field booster that provides extra energy to spirits, helping them to manifest themselves. It also has an alarm that goes off in the form of colored lights when a spirit comes in contact with it.
Spectral Detector: A device that attaches to a DSLR camera and monitors fluctuations in energy readings. When there is a change in that reading, it automatically triggers the camera and takes a picture.
Flashlight: A simple twist top flashlight that has become an invaluable piece of our equipment. It allows spirits to communicate with us through simple yes or no answers to our questions.
Static Night Vision Cameras: These are video cameras that we set up on tripods and leave running all night, recording what they see onto a DVR system. Later, we can review this evidence to see if we captured any spirit movements in rooms where the cameras were set up. We have a total of 14 night vision cameras.
Click here to visit Offthetrails Paranormal Investigations website.