Donald Trump, collusion and abuse of power 
(# Trump Resistance Movement Group Organizations Guide. Indivisible Groups Guide Directory)
Now it begins. After all the furor over the firing of FBI Director James Comey, and the possible links between the Trump election campaign and Russia, at least the start of a clear path to resolving those issues is in place.
At 6 PM on Wednesday May 17, Deputy U.S. Attorney General Rod Rosenstein appointed Robert Mueller, former FBI Director under presidents George W. Bush and Barack Obama, as the special counsel for the Justice Department.
In this seldom established investigatory position, it will be Mueller's job to get to the bottom of Russia's meddling in the 2016 U.S. election and any involvement of Donald Trump's campaign staff as part of that extremely serious intrusion into American politics.
What's the Task of This Special Counsel?
The assignment of a special counselor in this case is not just a powerful counterintelligence probe. It is also a federal criminal investigation with the authority to scrutinize the situation for any possible coverup by the Trump administration with the ability to bring formal, legal charges. And based on similar inquiries in the past, the duration of Mueller's work could span years.
How the Decision Was Made
Normally, the decision to create the post of special counsel, and the selection of the individual to fill that post originates from the U.S Attorney General (AG). But in this case, since the current AG, Jeff Sessions, has recused himself from involvement in the Justice Department's Russian meddling investigation, that responsibility fell to the Deputy AG, Rod Rosenstein.
Himself a part of the Comey termination, Rosenstein determined that it was especially important that a special counsel be appointed in order to calm the waters and be able to uncover all the facts in a nonpartisan manner acceptable to all.
More About Mueller 
But that could only be accomplished, Rosenstein realized, if he selected just the right person.                     And that he did. Robert Mueller, 72, is a decorated Marine Corps veteran, a career prosecutor and the longest serving FBI Director outside of Herbert Hoover (12 years).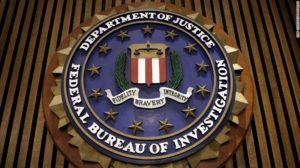 He transformed the FBI in those terrible times after the 9/11 attacks into a more agile and competent intelligence organization especially in dealing with terrorism. He is widely considered a man of strength and complete integrity who shuns the limelight and follows the evidence wherever it goes regardless of political considerations.
Mueller has already resigned his position in a leading Washington DC law firm and is bringing two of his highly-qualified associates to the Justice Department with him. There he will completely oversee all Russia investigations, create his own team and submit a budget to Deputy AG Rosenstein. Rosenstein will be Mueller's supervisor but has already stated before Congress that he will give his new special counsel the absolute independence he needs to get the job done and nurture public trust in the process.
Working Relationships and Reports
And while Mueller and team's presence at the Justice Department will only enhance that agency's Russia investigations, they will also have to establish effective working relationships with similar, although not criminal, investigations in Congress.
In that way, there should be less overlap and conflict while enhancing the efforts of all groups. Mueller's work, however, will be done in relative obscurity but with an eventual report going to Deputy AG Rosenstein at the end of the process. It will be Rosenstein who will determine if any of that report goes public. But if the special counsel's efforts result in indictments, those would be made available for all to see.
Outlooks on the Decision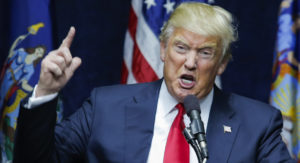 Democrats have welcomed the creation of the special counsel in general and specifically, Robert Mueller's appointment. Many still hope, however, that an "Independent Commission," and/or a "Select Committee" of Congress, can be created.
Those moves, they feel, would more thoroughly ensure the shielding of investigative efforts from undue political influence, make even more information available and help make certain that such incidents never happen again.
Republicans applauded Mueller's appointment, but most were less enthusiastic about the establishment of a special counsel. Some like Senators John McCain and Lindsey Graham, however, did seem to recognize the seriousness of the situation and the need for the remedy prescribed. On the other hand, President Donald Trump repeated on more than one occasion that the whole thing was just a "witch hunt."
So take a deep breath. It's going to be a long haul, but at least the train is moving in the right direction.
Note: This article was originally published by Indivisible Central Florida.
For Further Information
Videos plus articles
Special counsel appointed in Russia probe (CNN.com 2:52)
Special counsel, special prosecutor: What's the difference? (CBS News.com 3:11)
Trump on Special Counsel (NY Times 1:36)
7 things to know about Robert Mueller, new special counsel for Russia investigation (USAToday.com 1:03)
Articles
Congress welcomes Robert Mueller as special counsel, some more enthusiastically than others (LA Times)
Robert Mueller appointed special counsel (CBS News.com)
Robert Mueller, Former F.B.I. Director, Is Named Special Counsel for Russia Investigation  (NY Times.com)