Understanding the old city of St. Augustine is a lot easier if you can review some basic maps beyond the folded up kind that don't give you certain perspectives and information. Next to each photo below, you will find a link giving you such information: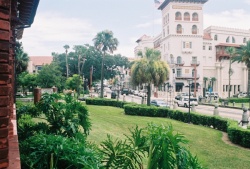 This photo shows King St. as seen from Flagler College.
Click here for a map showing the city limits of St. Augustine.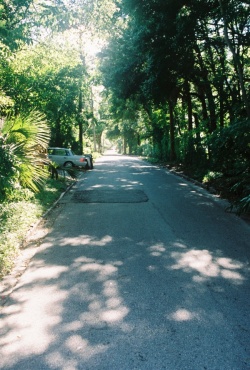 Here is a view in what I call the Water St. Neighborhood. This is where much of my young adult novel, Sliding Beneath the Surface takes place.
The area has quite a history all its own and is actually known as the Abbott Tract. On some maps it is shown as the eastern half of what's called Uptown.
Click here for a map showing Neighborhoods of St. Augustine in or near the historic area.
Click on any of the following for further information on the city of St. Augustine:
A Calendar of Events for St. Augustine