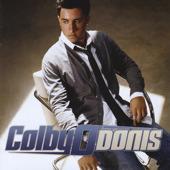 This is the second and final guest post from Freddie Colon, father and former manager of singer, dancer, musician, actor, and song writer, Colby O'Donis.

This is Freddie Colon again, continuing guest blogger for Doug Dillon about my son, Colby O'Donis.
Once Colby started working with big names like NSYNC and Britney Spears, the Disney people really opened their gates to him. On the Disney Channel, they gave him the opportunity to star in a children's learning show called Grand Pa's Garage. He did twelve episodes and in one of them, he got back to his music and sang a song.
I'm telling you, the amount of fan mail that poured in after that show was mind boggling. I tried to answer all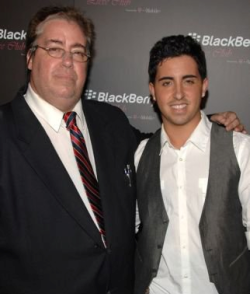 of them but more and more just kept coming. In one of the letters was another opportunity for Colby to teach in video form. In a series called, The ABC's of Acting by Scott Dupant, Colby got to do a video called, "How to Break into Show Biz."  In it, Colby and his female co-host got to go to Hollywood to film different scenes and that's where things started to change rapidly.
A talent agent wanted to represent Colby big time, so we made the decision to move to Hollywood to enhance his opportunities. Little did I know that he was going to be signed to Akon's Konvict Muzik label out of Interscope records but it happened. Colby recorded a song that became incredibly popular called, "What You Got, featuring AKON".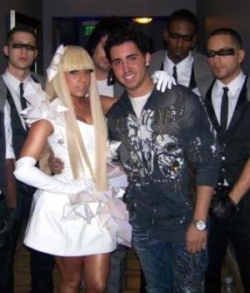 When Interscope saw how well Colby was doing, they decided to hook him up with a then unknown singer named Lady GaGa to help spark her career and it worked. Together they recorded  "Just Dance, featuring Colby O'Donis". To follow that up, Colby pushed this song at every show he did. Sometimes his schedule and hers put them on the same stage. That was a magic time, seeing how Lady GaGa was so passionate about conquering the world. This was so inspiring to everyone around her. Click Here for the "Just Dance" video.

Colby was then put on one of Akon's songs called "Beautiful, featuring Colby O'Donis and Kardinal Offishall" which also became a top ten song. By this time my son had been nominated twice for Grammy awards, won a Teen Choice award and had three top ten songs on the radio all at the same time. Click here for Beautiful.
What a wonderful journey and it all started from a list of contacts that Doug Dillon gave me. Who could ever have thought that a list of schools could lead you through so many opportunities. So to me "the list" will forever be a pivotal point in my memory. Thank you Doug.
Click here to see Colby's CDs.
Thanks, Freddie. Quite a story about the boy next door and his dad. Can't wait to hear more about Colby's successes in song writing. What a talented guy.
To see the two previous posts on this story, click here and here.