This post is one of a series on the paranormal experiences of Carl Jung, founder of Analytic Psychology.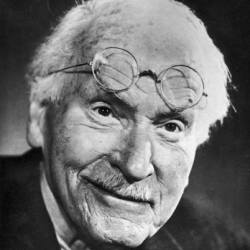 For the initial posting that began this series, click here.
Two weeks after a solid oak table had inexplicably split near where he was studying in his room during his teenage years, Jung came home to find everyone in his house visibly upset. His mother, sister and the maid all had the same story.
An hour before his arrival, there had been another loud explosion in the dining room just like the one he and his mother experienced when their table split. The family thought it might have come from that same table but they could find no new splits in the wood. After looking the table over himself, he agreed that it contained no new cracks.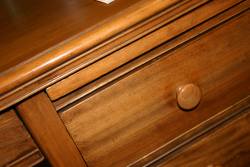 Another piece of furniture in the room was a large, wooden buffet or sideboard, where the family kept silverware and other dining items. He thought maybe that wood had split but after inspecting it, he could find no cracks in it either.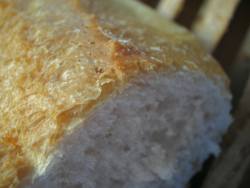 Then on a hunch, he decided to look in a cupboard of the sideboard. There he found a basket of bread that also contained the shattered remains of a heavy steel bread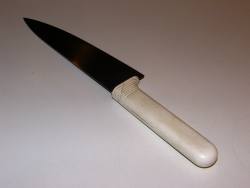 knife. Jung located those pieces of metal in different corners of the basket. According to the family, the knife had been used just a short time before the explosion.
Wanting to investigate further, Jung took the metal pieces to a knife maker. When the man examined them with a magnifying glass, he said they looked as if the blade had exploded. He told Jung he could find no flaws in the metal and went on to say it would have taken a tremendous forced effort to produce such an effect.
###
The blog post above, and the others like it, became so popular that I created a book using them as the basis for particular explorations of the paranormal. Titled, Carl Jung, Hauntings, and Paranormal Coincidences, it combines the Jung material with supporting information from my own experiences and those of others.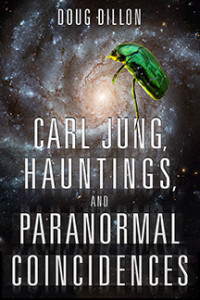 If you are interested in reading that book, you can find it in most online bookstores. Listed below, however, are direct book links to some of the larger retail outlets in the English speaking world:
Amazon.com, Amazon Canada, Amazon UK, Amazon India, Amazon Australia, Barnes and Noble, Kobo (Canada)
But if you would like to just browse through some of those postings on Carl Jung's paranormal experiences, you can find those links below.
Happy reading.
Part 1: Carl Jung: Paranormal, Coincidences and Synchronicity 
Part 3: The Knife (this post)