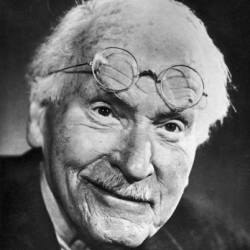 This post is one of a 12-part series on the paranormal experiences of Carl Jung, the founder of Analytic Psychology.
For the initial posting that began this series, click here.
One day in 1916, Jung felt restless. He also had the strange feeling that unseen entities were in his house but he could discover no reason for that odd conclusion. Later in the day, one of his daughters claimed she saw an indistinct, white figure pass in front of her.
That night two of Jung's other children had these frightening experiences:
Somehow, another of Jung's daughters had her bed covers pulled off her. She hadn't been told of her sisters ghostly sighting that afternoon.
Jung's  nine-year-old son had a very bad dream about the devil.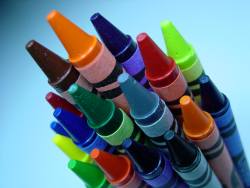 The following day, both children told their parents about those experiences. But instead of talking about his dream, Jung's son asked for crayons, which he rarely used. Using the crayons, he drew a picture of what he remembered which finally allowed him to explain it as follows:
He saw a man fishing near a river.
Somehow the man had the fishing rod attached to his head
Nearby, a chimney spouted flames and belched smoke
The man caught a fish
When he caught the fish, the devil came flying out of the woods
The devil swore at the man for stealing his fish
Then an angel appeared
The angel told the devil to leave the man alone because he only catches bad fish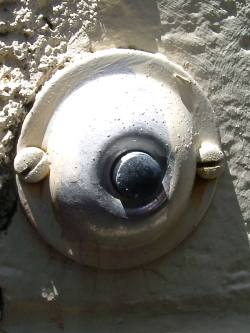 At about 5 PM on that same day, the doorbell started ringing and ringing as if someone was very impatient. Jung could actually see the bell inside the house moving as well as hearing the noise.
Since it was a nice summer day and the windows were open, Jung poked his head out of one that was close to the front door. Immediately, the ringing stopped but there was no one at the door.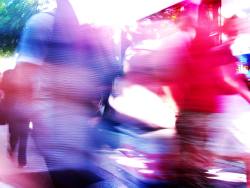 Jung then had a distinct feeling something else was going to happen and it did. To him, the air in his house felt thick and crowded, as if there were a great many people everywhere. Finally, ghostly images began speaking to him pressuring Jung to write. And write he did, for three straight evenings. He realized exactly what it was the ghostly visitors wanted him to produce. When he had completed his work, the barrage of paranormal events stopped.
What Jung wrote was something called, "The Seven Sermons of the Dead." Eventually, he included it in his famous book titled, Memories, Dreams and Reflections.
###
The blog post above, and the others like it, became so popular that I created a book using them as the basis for particular explorations of the paranormal. Titled, Carl Jung, Hauntings, and Paranormal Coincidences, it combines the Jung material with supporting information from my own experiences and those of others.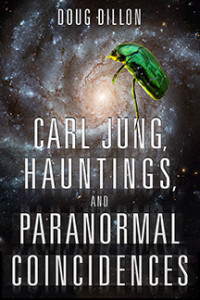 If you are interested in reading that book, you can find it in most online bookstores. Listed below, however, are direct book links to some of the larger retail outlets in the English speaking world:
Amazon.com, Amazon Canada, Amazon UK, Amazon India, Amazon Australia, Barnes and Noble, Kobo (Canada)
But if you would like to just browse through some of those postings on Carl Jung's paranormal experiences, you can find those links below.
Happy reading.
For other postings about Carl Jung's supernatural journeys, use the links provided below:

Part 1: Carl Jung: Paranormal, Coincidences and Synchronicity 
Part 4: The Ghosts (This post)