Ghosts, out-of-body experiences, ESP, telepathy, afterlife, dreams, channeling, auras – key guidance from  – An Explosion of Being: An American Family's Journey into the Psychic – nonfiction.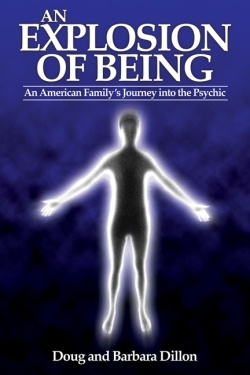 This information is part of a series of articles taken from the nonfiction book my wife Barbara and I wrote many years ago.  You can find those other postings at the the end of this article.
Gathering Information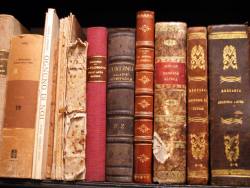 1. Paranormal/Spiritual Related Literature
There has been, and will continue to be, an abundance of written material explaining various "insights" about man's true nature. Some of it will benefit you greatly, some of it will confuse you, and some of it will try to enslave your mind. We suggest only that you read as widely as possible, eventually concentrating on that information which:
Satisfies your intellect but also feels right in some inexpressible way; and
Allows you the greatest freedom of choice and expression possible. (You must feel good intuitively about the guidance you are receiving, and you must be the one in control)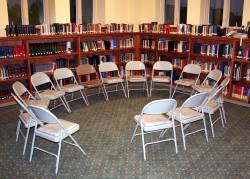 2. Courses and Seminars
As with the literature in this field, we suggest that you get as wide an exposure as you can to the great variety of thought. The structure in these educational settings can vary from intellectual objectivity, to zealous promotion of one particular belief system.
If ideas opposite to yours are offered, use them to clarify your own belief system. But if you feel that a belief is forced upon you or that your thoughts are ridiculed, get away as fast as you can. Conversely if you suddenly feel that a particular presentation is the flaming key to the universe, step back, slow down and give it a little time. Jumping on an attractive bandwagon too quickly doesn't give much leeway for the sensible weighing of information.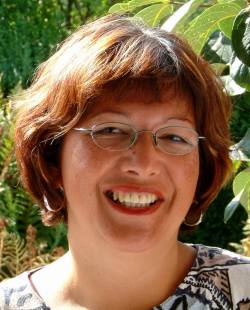 3. Guidance from Intermediaries
In addition to books and courses, there are, within society, people who either view themselves or are viewed by others as the intermediaries helping to link you and the world of the paranormal or the spirit. Their knowledge, abilities and intentions are often of reasonable quality, and their counsel can prove very helpful.
Most of us on this earth need assistance from others who apparently know more than we do. Barb and I suggest you simply absorb what seems to be useful, but if pressure is applied for you to change what you feel is right, or if messages are transmitted from spiritual sources that might part you from your bank account, step away.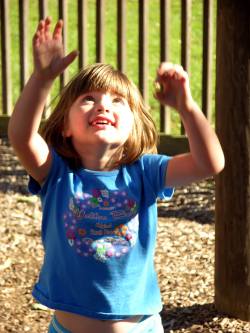 4. Looking into Your Own Past
Everyone has had things happen in his or her life that are indicators of a personal connection to a larger essence of being. You are no exception, and if you haven't already discovered this, relax, look backward from this moment on, all the way to your childhood and see what paranormal/spiritual experiences you can find. These could be vivid dreams, feelings that you've been somewhere before, feelings about someone that proved correct, vision you never shared with anyone, coincidences beyond belief, or the knowledge of what someone was about to say Write them down in your notebook as they come to mind and leave some room, as others might surface after a period of time.
After looking at your own life experiences, think about stories that you may have heard from other people. Many family histories contain tales of strange happenings, and a little probing will often uncover much more than you suspect. If you have children at home or older relatives living with you, a wealth of information might be available just through attentive listening. What you will accomplish by this sort of inquiry is a wonderful verification that life contains many such very real episodes.
 Listed Below are the the Linksto all the Postings in This Series:
Your Natural Parnormal Heritage, Part 1: Gathering Information (This post)
Your Natural Paranormal Heritage, Part 2: Dreams
Your Natural Paranormal Heritage, Part 3: Preparation
Your Natural Paranormal Heritgae, Part 4: Looking Around You
Your Natural Paranormal Heritage, Part 5: Deep Connections
Your Natural Paranormal Heritage, Part 6: Out-of-Body-Experiences
Your Natural Paranormal Heritage, Part 7: Contact Other Realms?
Your Natural Pararmal Heritage, Part 8: Initiating Direct Contact
Your Natural Paranormal Heritage, Part 9: Predications
Your Natural Parnormal Heritage, Part 10: Ouija Boards
Paranormal Guidance, Part 11: Automatic Writing
Your Natural Paranormal Heritage, Part 12: Channeling
Your Natural Paranormal Heritage, Part 13: On Children
Click here to see all posts in this series together at one time.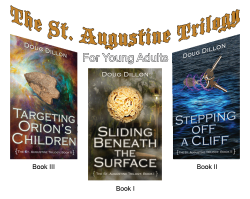 Click here to see  information on my paranorma/historical fiction series for young adults and adults who are young at heart.