Ghosts, out-of-body experiences, ESP, telepathy, afterlife, dreams, channeling, auras – key guidance from  – An Explosion of Being: An American Family's Journey into the Psychic – nonfiction.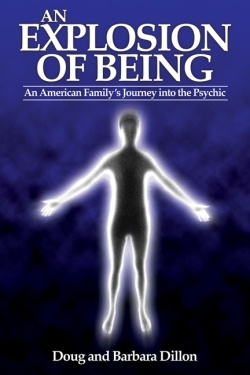 This information is part of a series of articles taken from the nonfiction book my wife Barbara and I wrote many years ago.  You can find those other postings at the the end of this article.
Children and the Paranormal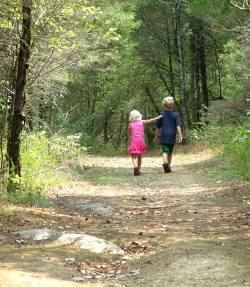 If you have children and wish to help them discover their own psychic/spiritual natures, these points are suggested only as a starter for whatever your own special approach will be:
Instruction is only as good as the knowledge and experience of the teacher. Seek the solidity of your own understandings before you try guiding your children very far.
Develop your communications skill with specific emphasis on listening. If a truly open and easy communication structure doesn't really exist in your family, start building it now. Without it, you're finished before you begin. Through effective communication, you build trust and through trust, you establish an atmosphere of sharing and a willingness to be taught.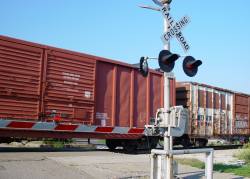 Think of the old railroad crossing sign that says "Stop, Look, Listen." In working with your children keep that sign foremost in your mind. As adults, we are often too busy with our own thoughts to really slow down enough, or to keep quiet long enough, to see what's happening with our kids. It's a standard adult affliction that we'll probably never fully conquer, but the more of it we control, the more learning will take place.
Pace your efforts accordingly to the ages, needs and maturity of your children. Pushing too much, too soon, will only sabotage what you are trying to do. Think in terms of years and a slow, sporadic development.
Use your children's experiences as they arise. Work with the dreams and visions of childhood as major departure points, encouraging your children to tell you all about the particular event. If the experience seems too negative or if there is an obvious reluctance to talk, back off.
Remember one thing. Your children will be teaching you during all the time you think you are teaching them.
Listed Below are the the Links to all the Postings in This Series:
Paranormal Guidance, Part 1: Gathering Information
Paranormal Guidance, Part 2: Dreams
Paranormal Guidance, Part 3: Preparation
Paranormal Guidance, Part 4: Looking Around You
Paranormal Guidance, Part 5: Deep Connections
Paranormal Guidance, Part 6: Out-of-Body-Experiences
Paranormal Guidance, Part 7: Contact Other Realms?
Paranormal Guidance, Part 8: Initiating Direct Contact
Paranormal Guidance, Part 9: Predications
Paranormal Guidance, Part 10: Ouija Boards
Paranormal Guidance, Part 11: Automatic Writing
Paranormal Guidance, Part 12: Channeling
Paranormal Guidance, Part 13: On Children (This post)
Click here to see all posts in this series together at one time.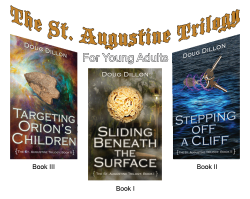 Click here to see  information on my paranorma/historical fiction series for young adults and adults who are young at heart.